Visiting Israel?  Don't get lost!
Get the most updated Sat Nav 3D Israel Maps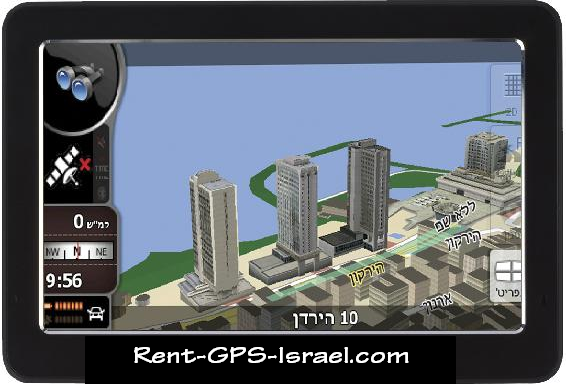 Get your GPS Rental order as soon as you land in Israel
 BEN-GURIYON Airport 
at any time (Car Rental Agency)
 or even better – Straight to your Hotel (Tel Aviv).
The only

3D Latest maps – others just dont have it …
24/7 support by our PROs, just to ensure your

satisfaction
.
Our GPS Navigation systems are most updated and advanced in order to let you find your way as most efficient and convenient, optimize your routes and avoid mistakes.
We will program your device with any destinations favorites list (Personal POI) so you won't need to spend much time for locating an unspelled /  unknown  destinations
  with Hebrew names… 
Our GPS systems support more than 30 languages

 
As a part of our services knowing y

our needs, We offer you other services which will make your visit easier and much more enjoyable such as 

Cellular Phone for 1$ a day

&

3G Cellular Portable Hotspot or an Android Tablet PC.

for Sat Nav renters in order to let you get connected everywhere and anytime
Get the Best Car Rental Deal
Our dedicated team will make it possible for you to receive your order in any desired place in Israel, no matter where you choose or suppose to stay even before you get to Israel. 
Knowing your schedule tight we offer you a 24/7 (phone) support both in English and Hebrew !